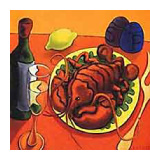 Some Famous North American Food Festivals
by Marjorie Dorfman

Food is intrinsic and specific to every culture known to man (woman and chef). Honoring this commodity are many fairs and festivals held at different times throughout the North American continent. Here are a few to whet your reading appetite. Keep your fork away from this material. This means you!



---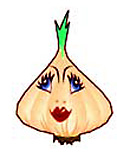 The Garlic Festival
The annual garlic festival is held in Gilroy, California with aromas reverberating practically throughout the free world. Scheduled this year at Christmas Hill Park in Gilroy for July 27 through 29th, it is expected that more than two tons of fresh garlic will be infused with dishes like garlic fries, garlic calamari, and even garlic ice cream, chocolate, and kettle corn. Included in the festivities are an Iron Chef cook-off, a "Garlic Idol" singing competition, and more than 50 live concerts. Admission to the festival is $12 per adult. For more.


The Niagara Ice Wine Festival
Always held in wineries across the Niagara wine region in mid January, this 10-day festival celebrates the winter harvest of ice wine, a sweet dessert wine produced by using grapes frozen on the vine. It features grape picking, wine tastings, winery tours, and gala dinners. Ticket prices vary by event. Most winery tours fall into the $5 range. For more.

Taste of Chicago
Chicago's beautiful Grant Park on the city's magnificent lakefront has been home to the world's largest food festival every summer since 1980. The nation's premier summer outdoor food festival showcases the diverse nature of the Chicago dining experience with sample dishes from more than 70 area restaurants and cooking demonstrations by local chefs. Music and all sorts of family activities complement this vast array of foods.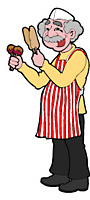 The festival draws nationally known acts including the likes of: Kenny Rogers, John Mayer and the Black Crowes. Admission is free although there is a purchase price of $7 for 11 tickets, which enables visitors to sample all the delicacies. For more.

The National Buffalo Wing Festival
This year marks the 11th anniversary of the very popular National Buffalo Wing Festival held in Buffalo, New York. Slated for September 1st and 2nd, this year will focus on even more contests than usual, including two hot sauce recipe competitions (traditional and creative), wing eating championships, and a beauty pageant. Admission is $5 daily to this special festival which over the years has attracted more than half a million visitors, served some 2.9 million chicken wings (more than 200 tons), raised $200,000 for local charities, and received extensive national and international media attention.

Last year alone, chicken wing lovers came from all 50 states and 36 countries to be part of this incredible celebration, which will again take place at Buffalo's Coca-Cola Field. Hours are 12-9 pm on Saturday and 12 to 7pm on Sunday. For more.

The Twin Cities Food & Wine Experience
The Minneapolis Convention Center is the site of the 14th annual Twin Cities Food & Wine Experience. Tickets to this special weekend festival are $55 in advance or $60 at the door. Visitors sample and learn from over 300 foods, wine and kitchen gadgetry exhibitors including more than 400 wines and 80 restaurant and gourmet food exhibitors.

The event attracts both local and national celebrity chef demonstrations, a Whole Foods-sponsored sustainable and organic foods section and cookbook signings are also scheduled. Private Wine Seminars are also available for those wish to increase their knowledge about wine in an intimate setting. For more.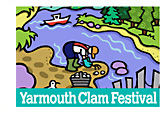 Yarmouth Clam Festival
This annual Maine festival will be held this year from July 20 through 22. The dishes available for sampling are a seafood lover's delight and they include: lobster and scallop rolls, crab cakes, whoopee pies, and clams of all varieties, to name just a few possibilities. Admission is free, as are all the events, which include duck boat tours, a parade, clam shucking contests, and live music daily. For more.



California Peach Festival
Marysville, California is the site of the 12th annual peach festival slated for July 20th and 21st. It will feature a two-day street fair with a myriad of new and returning craft and food vendors, several delicious choices of peach related foods including a peach-and-pancake breakfast, a 5K run/walk and live music. Admission is free. For more.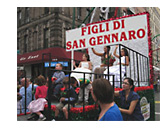 Feast of San Gennaro
For the last 85 years for 11 days in September, New York's Little Italy transforms into a street fair for the Feast of San Gennaro, a festival honoring the patron saint of Naples. Cannoli, sausage, pizza and other Italian delights are served and more than 300 street vendors plus area restaurants participate in the festivities. There are usually cannoli-eating competitions, live music concerts and other activities. Admission is free to the public. For more.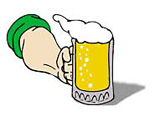 Toronto Beer Festival
For beer lovers, this annual festival featuring more than 200 brands of beer is a dream come true. Canada's largest beer tasting event features stouts, pale ale, lagers and much more. All are available for sampling August 10th through 12th at historic Fort York. This marks the time and place of the 12th year of this festival, which also features Southern-style barbecue; a grilling tent; and live jazz, blues, country, and R&B music acts. Tickets range in price beginning at $21 and can be bought both in advance and at the gate. For more.


Oregon's Newport Seafood & Wine Festival
This annual winter festival has been in operation since 1978. Its purpose is to highlight the region's many food resources and among the events are wine competitions, wine tastings from California, Oregon and Washington vintners. Seafood dishes abound; local Dungeness crab, calamari and salmon. Always held the last full weekend of February, admission fees range from $7-$13 depending on the day of attendance. For more.

Make time this year to attend some of these wonderful culinary events.

Better go hungry and/or thirsty for best results!

---

Here's another book we couldn't resist.

All Year Round (Lifeways)

by Ann Druitt, Sue Fitzjohn, Marije Rowling

This book will show even the most novice kitchen cook just what can be done with rhubarb in more than 200 recipes. From a classic Apple-Rhubarb Crunch; to Rhubarb Loaf Cake (served warm and topped off with sweetened whipped cream), to Rice Pudding with Rhubarb Sauce; The Joy Of Rhubarb provides an impressive diversity of recipes for one of the most versatile offerings of the family garden.





A special offer:
Really works!!

Special page about Weight Watchers here.

---

"Britain is the only country where the food is more dangerous than the sex."
Jackie Mason

"I come from a family where gravy is considered a beverage."
Erma Bombeck
---
Jelly Belly Outlet Store! Get your Belly Flops Here!
Create Your Own Personal Mix Of Jelly Beans And Design Your Tin! Shop MyJellyBelly.com Today!
---
Don't miss this excellent book:

Festivals Family and Food
by Diana Carey, Judy Large


This book is a unique, well-loved source of stories, recipes, things to make, activities, poems and songs. Each festival has its own well-illustrated chapter. There are also sections on Birthdays, Rainy Days, Convalescence and a birthday calendar. The perfect present for a family, it explores the numerous festivals that children love to celebrate.
It is a gem of information about holidays and how to celebrate them, including recipes and games and songs.
---

Click for a printer friendly version of this article.