Articles

How (Not) To Cook, Serve and Carve A Thanksgiving Turkey
by Marjorie Dorfman

Is there a right way to carve a turkey? You bet there is! Do you know what it is? Aha, perhaps got you there! Well read on and learn at least how not to do this. By the process of elimination, one should be on the right track a few Thanksgivings from now!




---

Et Tu, Fruitcake!
by Marjorie Dorfman

Did someone send you one of those hard as a rock cakes again this year? Are you convinced that whoever did couldn't possibly like you and yours very much? Well, if so, please read on for an interesting look at the history of fruitcakes and what they want from all of us.



---

The Pumpkin: Gourd of Gourds and King of All Things Halloween
by Marjorie Dorfman

What is a Jack 0' Lantern and how did it become synonymous with the Halloween pumpkin? What do the Irish have to do with the American celebration of Halloween? Read on for some thoughts about many shades of gray and orange.



---

Marzipan: A Sweet and Tasty History
by Marjorie Dorfman

How did marzipan become associated with the holidays? What is its sweet and noble history? Read on for some delightful information.



---

Gingerbread Throughout History: A Sweet Holiday Retrospective
by Marjorie Dorfman

When did gingerbread first become associated with the holiday season and why are there so many variations? Read on for some delicious answers, whether you are dieting or no.



---

Holiday Sweets: So Many Traditions
by Marjorie Dorfman

What is the real story behind the candy cane? How many different sweets are associated with the holiday season? Read on, whether you are sweet or not.


---

C'est Si Bon Bon: The Sweet History of Chocolate
by Marjorie Dorfman

Where did this wonderful thing we know as chocolate come from? The answers are sweet, but not so short. Read on.



---

JellyBeans: A History Sweet and Noble
by Marjorie Dorfman

The jellybean is a treat that comes from very far away. How did it come to North American shores? Read on and …enjoy.



---

Egg Nog: Why Is It So?
by Marjorie Dorfman

What is it about the rich and fattening concoction known as eggnog that seems to be on everyone's table this time of year? Where did it come from? Read on as you drink, for the calories will always be there.


---

The Barbecue: Summer Delight With A Sizzling Past
by Marjorie Dorfman

How long have people been barbecuing and how did the tradition begin? These and other searing questions will be addressed within.




---

Olive Oil: A History Noble, Healthy and Slippery
by Marjorie Dorfman

Olive oil has a noble history dating back to the ancient world. Why was it so revered in ancient cultures and have things really changed so much down through the ages? Read all about this wondrous oil and its slippery but wonderful past.


---

Ice Cream: A Sweet And Glorious Past
by Marjorie Dorfman

Does ice cream date as far back as ancient Rome or does it hail from the days of the Medicis? Trace its delectable path down through history and smile. After all, it won't cost you any calories.


---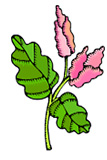 Rhubarb: An Ancient Laxative
by Marjorie Dorfman

Originating in ancient China, rhubarb has had a long and interesting history both as a fruit and a vegetable. Which one is it and what does it want from the modern world are two questions answered in the article below. Read on, even if you don't need a laxative...


---

Quinoa: Incan Gold, Diabetic's Delight
by Marjorie Dorfman

Quinoa was the sacred staple of the ancient Incan empire and is prized as a nutritional powerhouse? What is its history and why is it an important food today?



---

Sangria: One Bloody Punch!!
by Marjorie Dorfman

Why is sangria such a popular summer drink? How many different ways can it be made? Read on for some refreshing details.



---

Foods Named After People (Part Three)
by Marjorie Dorfman

There are so many foods named after people. Have you ever wondered why? If not, this may not be the time to start, but this is part 3 of a series of articles that address this issue and it might be the proper time to finish. Read on, if you dare and enjoy.


---

Foods Named After People (Part Two)
by Marjorie Dorfman

Have you ever wondered why graham crackers are so named? Or who the man is behind Earl Grey Tea? Well, wonder no more as we further explore part two of foods named after people and vice versa.


---

Foods Named After People: Which Really Came First? (Part One)
by Marjorie Dorfman

Did you ever wonder about how many foods there were in the world that are named after people and vice versa? No, well maybe now is the time to think about it, for there are many, so many in fact that we will need three articles to cover most of them. Read on, no matter how familiar you may be with the alphabet.


---
Reversal of Caution
What's new, old, better, worse, borrowed and possibly even blue
now
that's considered safe for healthy eating? Why can't the experts make up their minds? First the egg is no good and then the problem is the yolk. Then the white is okay for a little while. And then they both aren't good for us and then they both are again. The poor chickens and their self esteem! Coffee is okay. And then it isn't. And then . . . you guessed it: it's okay or at least not as bad as originally thought. Hence, the heart of
Reversal of Caution.
Enjoy, with a pinch of salt!